RALPH M. RANDAZZO – NY, MD, DC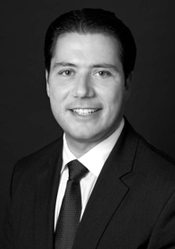 Ralph M. Randazzo is admitted to the Bars of New York, Maryland, the District of Columbia and Pennsylvania. Ralph earned his law degree from Catholic University of America's Columbus School of Law in Washington, D.C. and his Bachelor of Business Administration from Pace University in New York. Ralph has spent the last 20 years focused exclusively on elder law, estate planning, guardianship, Medicare and Medicaid, estate administration and taxation. He serves as the court appointed guardian to several incapacitated individuals.
Ralph is currently a member of the Elder Law and Surrogate's Court Committees of the Suffolk County Bar Association (SCBA), an appointed member of the GLBT Committee of the New York State Bar Association (NYSBA) and a Visual AIDS Board Member. He formerly served in the following capacities: Member of the Board of Directors of Services and Advocacy for GLBT Elders (SAGE); Chairman of the Taxation Law Committee of the SCBA; Treasurer and Board Member of the Lesbian and Gay Law Association of Greater New York (LeGaL); member of the Legal Problems of the Aging Committee of the Association of the Bar of the City of New York (ABCNY).
Ralph is the author of "Elder Law and Estate Planning for Gay and Lesbian Individuals and Couples," Marquette Elder's Advisor: Vol. 6: Iss. 1, Article 2.
Ralph is a much sought-after lecturer for Bar Associations, community groups and special interest groups on elder law and estate planning. In addition, he regularly offers to assist and educate fellow attorneys working with Lesbian and Gay clients.
Ralph was voted a "Super Lawyer" by his peers in the areas of Estate Planning & Probate and Elder Law in 2013, 2014 and 2015.